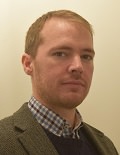 My experience has largely focused on working with individuals with a range of psychological issues, including those relating to personality issues, post-traumatic stress, mental health (depression, anxiety), sleep, and domestic violence (perpetrators and survivors). As a Psychologist Chartered with the British Psychological Society and registered with the HCPC, I am required to engage in regular training and professional development activities, which includes frequent training relating to the services I provide, as well as peer supervisions and review of the research literature.
My approach is to explore with clients their unique problems, what led to them deciding to seek therapy and what their aims are. With a focus on the individual, my aim is to become an expert on your problems and to gain an understanding that will allow me to address issues in the best way for you. Over the course of treatment, I will measure your progress and make recommendations accordingly to ensure the best chance of acquiring and maintaining skills that will improve your everyday life.
I am trained in a number of therapeutic approaches, including: Cognitive Behavioural Therapy (CBT); Dialectical Behaviour Therapy Skills (DBT); Eye Movement Desensitisation and Reprocessing (EMDR); Cognitive Behavioural Therapy for Insomnia (CBTI). I am able to work with adults and adolescents.
I am registered with the Health and Care Professions Council and chartered with the British Psychological Society (full member of the Division of Forensic Psychology). I have a recent enhanced DBS certificate.
Appointments
I am currently offering sessions at Durham Therapy Centre on Thursday mornings and all day Friday.
Coronavirus update – I can offer face to face appointments at the Centre or online sessions as required.
Contact
For further information or to book an appointment, please contact me on:
Tel: 0191 543 8532
Email: Click here to email
Website:www.pmpsych.co.uk