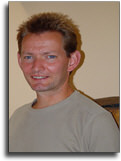 I am a Certified Trainer of NLP, UKCP Registered Psychotherapist with over 20 years experience and a registered Clinical Supervisor. My experience includes supporting individuals and couples with a wide range of issues. I also work as a personal and professional development coach often with senior managers & executives.
I worked for M&S for 15 years in a range of roles in the UK and Irish Republic, latterly in the area of management development for the top 50 managers in the Northeast, often supporting managers through organisational change. Prior to that I was a Commissioned Officer in the Royal Navy.
With my broad spectrum of professional expertise and understanding, I work in a wide variety of areas (including public & private sectors), particularly facilitating change with individuals & groups. I am actively involved in Mediation, Critical Incident support and Collaborative Family Law.
I have been interviewed on local & national radio and television on the subject of Life Balance and spoken at Oxford University and Newcastle MBA school about the impact of ambiguity & uncertainty on team dynamics and enabling resilience.
My aim is to increase choice for individuals and teams who want the freedom to be authentically who they really are.
I live & work at a smallholding on top of the North Pennines with my wife, 4 children and numerous animals beyond the back of beyond & just this side of chaos!
Appointments
Coronavirus update – During the Covid 19 epidemic I am continuing to work remotely using telephone, email exchange, Microsoft Teams, Skype, Face time or Zoom. I am also happy to see clients face to face at Durham Therapy Centre on Tuesdays.
Contact
To make an enquiry or book an appointment, please contact me on:
Tel: 07932 043 829
Email: Click here to email
Website: http://www.prydale.com