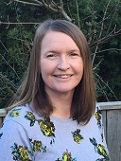 I have been a Registered Dietitian since 1996 and am registered with the Health Care Professionals Council.
I have established my private practice alongside my NHS work, providing expert professional dietary advice improving health & well being. i work part time as the specialist Dietitian in the Adult Regional Allergy & Immunology unit at Newcastle Upon Tyne Hospitals NHS Trust, advising adults with food allergies, food intolerances and irritable bowel syndrome.
I am the Lead specialist Dietitian for people with Coeliac Disease, running Dietitian Led Annual review clinics. I have 20 years experience as a Dietitian, 14 years experience working in Food Allergy and  food intolerances. Also 16 years working with people with Coeliac Disease, IBS, Gluten sensitivities and within gastroenterology including experience with inflammatory bowel disease.
I have a BSc Hons degree in Dietetics and a Post Graduate certificate in Dietetic management of allergic disease. I am a member of the British Dietetic Association including their specialist interest groups for Food Allergy, Gastroenterology and the Freelance Dietitian's Group. I present annually at a regional Food Allergy Study day for GPs and other healthcare professionals and I have participated in a medical publication relating to Coeliac Disease in 2010 and presented a food allergy clinical poster at BSACI 2015 ( British Society of Allergy & Clinical Immunology).
Appointments
I offer appointments at Durham Therapy Centre on Tuesday mornings. I offer video, telephone or face to face consultations
Contact
To make an enquiry or book an appointment, please contact me on:
Tel: 0191 3755730
Email: Click here to email
Website: http://dietitiannutritionnortheast.com